Posted on December 12, 2019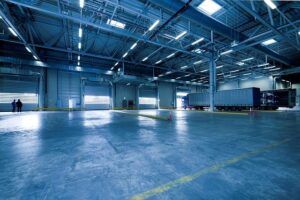 If you are looking for warehouse space in NJ, you can't go wrong with Quality Warehouse in Edison. We operate a state-of-the-art public warehouse. As a third-party logistics provider, we offer public warehousing services, freight transportation, and rail shipping and receiving solutions for all of your needs.
Our Warehouse Space In NJ
You might think that delivery options such as truck rentals, delivery companies, or truck ownership will give you the best in efficiency for your company. Often, however, these turn out to be more of a problem than the one you set out to fix. The last thing you want is unreliability or a poorly organized service. When looking for warehouse space in NJ, our rail siding warehouse could be a great fit for your needs.
You have a business to run. Products need to be on time every time for your business to thrive. It's the little things that often get in the way: bad weather, late pickups, and inadequate maintenance can hold your shipments up again and again. Occasional problems may not seem like a big deal right now. Still, enough angry customers and late deliveries will have you taking a second look at your warehousing and delivery options.
3 Ways To Increase Efficiency
If you have been wondering about warehouse space in NJ and how it could work for you, consider these three benefits:
Location
It all begins and ends with the location. You know how important location is. Thriving in an area such as New Jersey can make your bottom line great. That's why you want an NJ rail siding warehouse in a prime location for your deliveries. Your deliveries will have the bonus of being right next to the rail line, where your inventory can be loaded quickly and expertly.
Warehouse space in NJ may be tight, but Quality Warehouse knows how to make every inch count. We are a rail siding warehouse, and our employees can do more than most businesses expect, especially when it comes to packing multiple deliveries, because the rail line is right there. A rail siding warehouse is your best bet to get things moving and keep things moving.
Space for Quick Deliveries
With warehouse space in NJ, there is way more room for quick deliveries. You may have heard from delivery companies who have promised to get your product delivered all in one shot for you. Unfortunately, trucks are no match for rail cars. When it comes to freight shipments, you just can't beat rail shipping because rail cars can carry a substantial amount every time, and all of your products can be delivered at once. Fewer deliveries for you means more money in your pocket.
Think about this: one rail car can carry about 100 tons of cargo, where a large semi-truck can only take about 26 tons of cargo. If your company requires large amounts of cargo at one time, you are much better off with a rail car option for the best efficiency.
Also, keep in mind the efficiency of warehouse workers. If they know a later shipment is scheduled, they may not be scheduling your product for delivery anytime soon. With companies like UPS and FedEx, there is always that degree of leniency that makes workers a little less engaged. With a rail siding warehouse as your only delivery option, however, workers there need to maintain a strict schedule. They are likely to be more efficient in getting the job done for you.
Weather Never Slows Us Down
Waiting on a shipment that is delayed due to a snowstorm or other weather conditions? Not so, when you send your consignment by rail. When your product is sitting in a warehouse space in NJ, it's a short trip to the rail car and on to its intended destination. Truck traffic, on the other hand, is often delayed by snowstorms, major highway accidents, ice, road construction, and more.
When seeking warehouse space in NJ, choose the best. At Quality Warehouse, we have been moving shipments and delivering goods for over 40 years. We are a world-class, third-party logistics provider that gets the job done every time.
As a logistics provider, we offer warehouse space in NJ, freight transportation, and rail shipping with significant savings. This gives you greater control and flexibility over how you run your business. This is essential in today's ever-changing business environment. Our warehouse space in NJ is here for all of your deliveries nationwide, offering:
Less than truckload
Truckload
Short haul
New Jersey local transportation
Pier container pickup and delivery
We offer our services between all points in the lower 48. Please call us for more information about our warehouse space in NJ.