Public Warehousing Services We Offer
Posted on June 25, 2021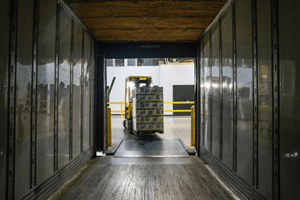 If you're looking for public warehousing services, Quality Warehouse is your answer. We've been in business for over 40 years and customize our services to your needs. Our rates are affordable for guaranteed excellent service. 
When looking for a public warehouse and distribution company that has experience and expertise, know that Quality Warehouse is the third-party logistics provider you need. With over 40 years of rail and warehousing experience, we know what it takes to streamline the distribution process for our customers. This results in greater savings and control for your business.
We're the company for you if you need fast-paced service. We know how to streamline the distribution process for you so that your business continues to be successful.
Our Public Warehousing Services
At Quality Warehouse and Distribution, our Edison NJ facility has combined expertise in public warehousing, freight transportation, rail shipping and receiving, container delivery, and export/import logistics. In today's fast-paced, gotta-have-it-by-tomorrow world, you won't find a better company with which to work.
Our facility is based in Edison, NJ where transportation from one place to another is no problem. Our services benefit you in the following five areas.
Warehousing
Benefits of public warehousing include flexibility, variable pricing, and all-inclusive services. At Quality Warehouse and Distribution Co., we offer all three for the tri-state area.
Public warehouses allow for faster and flexible shipping. If you're a new business, you might not need a permanent storage facility. Yet, once your business grows, why not continue to invest in the storage facility you used short-term? 
Our public warehousing services begin with our warehouse located in Edison, NJ. We offer you over 300,000 square feet of warehouse space, 24-foot ceilings, 32 loading docks, a full sprinkler system, and electronically monitored systems for fire and burglary. When you are looking to get your goods shipped and distributed in the shortest amount of time, with significant savings and satisfied customers, our public warehousing services in NJ will have a little something to do with that.
Our services will adapt to your needs with ease so your business doesn't suffer. Transportation of containers and other operational logistics are part of the all-inclusive service. We know not all businesses share the same operational needs, so let us know what you require. 
Freight Transportation
Our public warehousing services include rail transportation and cargo transport between our Edison, NJ distribution center and points throughout the US, Canada, and Mexico. If your business takes your products to distant locations, consider rail shipping over truck shipping.
Because we are an innovative, professional rail-served warehouse, our specialty is delivering efficient rail freight transportation services. Logistics is our middle name, and we have built our business around it. For national, statewide, and even local in New Jersey deliveries, you will find a world of difference with our public warehousing services.
We have a full-service transportation service to handle your local and long-distance needs. There are more chances for delays with truck delivery, so we have many ways to deliver your products based on your requirements. We can easily handle your local and long-distance freight transportation needs. This is because our warehouse in Edison is fully equipped to offer you a full-service transportation option. Don't rely on truck delivery, even for local freight. Too often, these are subject to delays. Whether your business requires a continuous partnership or per project support on outsourcing transportation, our public warehousing services are here for you.
Rail Shipping
Our public warehousing services wouldn't be what they are without rail shipping. Our warehouse facility in Edison, NJ, provides expert rail siding services for stripping or stuffing rail boxcars. The Raritan Central Railroad services our warehouse, so we have direct access to all the major railroads. This is what you're looking for when you need to move your goods and services today.
Our public warehousing services include warehouse storage or trans-loading onto trucks for distribution in the Middle Atlantic or New England areas. We also export containers to the New Jersey and New York piers. Our equipment can unload almost any type of railroad cargo, including cargo that requires forklifts, clamp trucks, drum clamps for fiber or steel drums, and squeeze clamps for slip sheet unloading.
When you want to strengthen your distribution process from port to customer, know that only a third-party logistics company such as Quality Warehouse will do that for you. Our efficiency will lead to cost savings for you every time. All of our shipping containers are optimized to their highest configurations, resulting in consistent savings for you.
Import / Export
For all of your import/export logistics needs, you can rely on our public warehousing services again. We operate on the New Jersey and New York piers daily. And we provide import and export services to the Philadelphia piers, as well as other locations. It's important to have logistics in place for the movement of goods to be safe, secure, and compliant with regulations. If not well-executed, the process causes delivery issues and negative feedback from your customers.
We offer unanimity with all steamship lines, and we are a member of the Uniform Intermodal Interchange Agreement (UIIA). You won't find these qualifications with just any company. We base our public warehousing services on your needs. Our quality service gets the job done for you efficiently as we strip, stuff, and transload containers. This all means significant savings to you, and our competitive rates can't be matched when it comes to our import logistics services.
Your choice in delivery, whether it's by air or by ground, depends on the number of products and how fast they need to be delivered. It's not just packing and shipping products but you must plan out the delivery of goods as well as keeping them pristine. You might what to factor in possible delays to avoid future problems and maintain customer satisfaction.
Supply Chain Management
Managing your supply chain doesn't have to be difficult. There are many moving parts and when it breaks, it causes a ripple effect. When there's a delay or mistake, you're timeline for delivery changes and causes consequences to your reputation.
Quality Warehouse and Distribution Co. will assist you in planning out the details for a successful delivery. Remember, we adapt to whatever you need for your business to succeed. 
Our Edison NJ facilities specialize in:
Standard pier containers
Overweight pier containers that meet your import/export needs
Rail transportation
Rail siding for stripping and stuffing rail boxcars
Our public warehousing services are always customized to your warehouse and transportation requirements. We are not a 'one-size-fits-all' operation. We know the unique needs and specifications that companies require to maintain good business acumen, and we are there to make things move smoothly.
Quality Warehouse has the capabilities, expertise, and experience to move your goods to their intended destinations. We are a state-of-the-art logistics company, and our public warehousing services are committed to excellence. Whatever your needs, give us a call today to find out how we can help you achieve your goals.
The growth of your business starts here. Are you ready to hire for public warehouse services? Call us at 732-476-3151 to discuss your needs.