Posted on November 20, 2019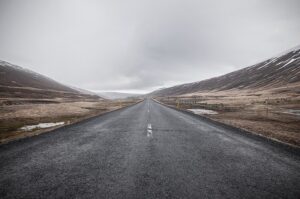 Transportation is becoming more complex by the day. The growth of e-commerce has changed the way people shop and their expectations about products and services. When people place orders, they want their merchandise as soon as possible. The question of how you are going to ship products has never been more important.
Your business can run its own transportation operation or it can go the outsourcing transportation route. Each has pros and cons. Here are the 3 most popular questions people have about outsourcing transportation.
Outsourcing Transportation
1) How efficient is outsourcing transportation?
When you work with a single transportation vendor, such as Quality Warehouse, you will see how our processes have been well-developed over the years. All our core operations and communication funnels have been streamlined to go through one point of contact. This results in efficiency and pinpoint accuracy of your goods as they ship.
You don't get more efficient than Quality Warehouse. We are located within 25 miles of the Port Authority of New York and New Jersey and our drivers are experts in handling multiple runs every day. Processes such as shipment coordination, dispatching and more are all designed to provide the best in quality service to you. Our expertise saves you money in the long run, and can amount to significant savings over time.
2) Do you have the expertise to handle my needs?
Most companies do not have the specific knowledge about the transportation industry that they need to do the job well. Handling transportation can be a steep learning curve for a new business and that can result in disgruntled customers and lost sales.
At Quality Warehouse, we have over 40 years of experience with outsourcing transportation. You can rest assured that your customers will receive a reliable, effective transportation service from us. Our systems are in place and we can adapt to your needs. Through Transportation Management Systems (TMS), we offer visibility for shipments and reports are generated for performance tracking to a level unavailable to most businesses.
3) How affordable is outsourcing transportation?
When you choose a firm like Quality Warehouse you'll have the benefit of knowing that your shipment will reach its destination no matter where it's going. Because you are dealing with public warehouse services to outsource your product, there will be multiple customers whose goods are being shipped in the same direction, offering you the chance to take advantage of volume discounts.
A fleet of trucks is very beneficial in bringing your products from the ports directly to your customers. Or you have the added option of storing them in our warehouse. In the meantime, you don't have to worry about carrier screening or fleet management. At Quality Warehouse, we take on responsibility.
These are the 3 questions we hear most often regarding outsourcing transportation. No decision is a small decision when it comes to your business and we know how precious your cargo is. The shipping, storage and distribution of goods has changed drastically over the years. Let those who know the ropes make your life easier and guarantee the job will get done.
When you need quality warehousing, shipping and storage, look no further than Quality Warehouse. For all of your distribution needs for deliveries and shipping, our Edison, New Jersey facility has what it takes to handle it. And our competitive prices mean you don't have to waste time looking elsewhere. Call us today for more information.