8 Benefits Of Outsourcing Transportation
Posted on August 01, 2022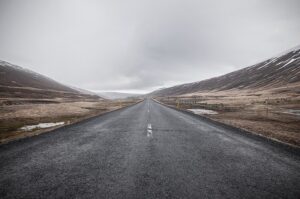 The global market value of freight transportation by road surpassed $3.5 trillion in 2020. If you coordinate or manage supply chain operations, you know how complex and critical every link in the chain is.
If managing a fleet of cargo haulers isn't where your expertise shines, outsourcing transportation is worth the investment. Third-party logistics (3PL) companies make transport their sole focus. So, they've invested in the tools and strategies to do it right.
That's where outsourcing transportation to qualified third-party logistics (3PL) partners becomes essential. It brings expediency to your supply chain management, meets strategic imperatives, and gains a competitive edge through innovative warehousing and fulfillment operations. Read on for eight benefits of outsourcing logistics.
1. Increased Productivity
Managed transportation saves crucial business time from being wasted on non-core functions. It provides the benefits of full-service setup, order processing, warehousing, and software systems without investing in fixed overheads.
You will get the best of both worlds with access to experienced supply chain professionals on one hand and delivery of excellent customer service on the other. Time and resources otherwise spent on managing the supplies and deliveries can be focused on core tasks like marketing, sales, budgeting, production, and brainstorming new ideas.
2. Greater Flexibility
Outsourcing transportation to qualified 3PL providers gives you the flexibility to scale your business distribution and supply chain according to growing demands. You can spread your wings in new markets and service a diverse consumer base.
Outsourced warehousing partners can manage and synchronize inventories across the supply chain for better flexibility. The service leverages omnichannel distribution and reduces inventory management costs through appropriate stock management and product positioning.
It also assures flexibility in the transportation network where shippers can manage shifts and mitigate challenges like volatile fuel prices, driver capacities, and port issues.
3. Improved Scalability
With a 3PL partner, your company is ready to scale. 3PLs have the power to scale labor quickly, as they work with independent contractors and a temporary workforce. Logistics companies can respond to demand and volume spikes while managing the increased labor costs.
If a 3PL has a large existing distribution network, it's likewise easy for it to scale your infrastructure—simply by letting you tap into its network. The best services may already have a transportation network that's global in scale.
4. Value to the Customers
The ultimate aim of every business enterprise is to ensure the highest level of service for end consumers. With changing customer expectations, rapid processes and next-day deliveries have become the new status quo.
You may find it challenging to align the distribution pipelines and warehousing management for ensuring the same. But, outsourcing transportation can resolve this quandary while tapping into vast resources for just-in-time logistics solutions.
A trusted 3PL provider builds and executes strategies to overcome delivery challenges and ensure visibility through service reporting and data analytics. With multi-vendor solutions, last-mile delivery, and multi-modal systems, it provides better performance and customer service quality.
5. Reduced Liability by Outsourcing Transportation
When it comes to cargo transport, carriers are held liable for any freight damage—within limits. The Federal Motor Carrier Safety Administration (FMCSA) requires certain goods carriers and forwarders to hold cargo insurance. Depending on the laws and regulations in the state, a 3PL company may carry workman's comp insurance by law. Or, individual carriers will carry insurance as contractors.
In either case, partnering with a 3PL company significantly reduces your company's liability for damaged goods or injuries.
6. Technological Edge
Outsourcing transportation takes supply chain management to the next with business intelligence and efficiencies that equate to larger savings. With a trusted partner, you may expect using a smart transport management system (TMS) to create bills of lading, choose the fleet, and tender loads.
3PL providers utilize advanced technologies to increase supply chain visibility and streamline processes. It allows real-time access to inventory information and predicts the upcoming transportation trends to improve processes.
7. Cost Savings
Outsourcing transportation and logistics ensure technology, scale, and best practices to optimize your business processes and budgets. It allows improved productivity through process automation, operational waste removal, reduced employee turnover, and a safe workplace environment.
Though outsourcing may look expensive when hiring a 3PL partner, it reduces overall cost through improve ROI and optimized transportation planning. You will get the power of data analytics and reporting to forecast the landed cost of your products and induce higher cost savings down the line. Overall, outsourcing transportation drives cost savings and operational efficiencies through the latest technology, expertise, and industry knowledge to transform your business.
8. Distribute to New Markets Fast
3PL companies are shipping experts, and they know what infrastructure is necessary to begin distribution to new markets. Many 3PL services have systems and tools to readily implement shipping to a new space. Your company can distribute to a new market in as little as 30 days.
3PL companies also have greater flexibility with their resources. As a result, they can meet short deadlines driven by customer demand. This ability to adapt gives a 3PL company a huge advantage over a company that manages logistics—and everything else—independently.
The Most Popular Questions We Get At Quality Warehouse
If you are still on the fence about outsourcing your transportation, here are the 3 most popular questions people have about outsourcing transportation.
 1) How efficient is outsourcing transportation?
When you work with a single transportation vendor, such as Quality Warehouse, you will see how our processes have been well-developed over the years. All our core operations and communication funnels have been streamlined to go through one point of contact. This results in efficiency and pinpoint accuracy of your goods as they ship.
You don't get more efficient than Quality Warehouse. We are located within 25 miles of the Port Authority of New York and New Jersey and our drivers are experts in handling multiple runs every day. Processes such as shipment coordination, dispatching and more are all designed to provide the best in quality service to you. Our expertise saves you money in the long run, and can amount to significant savings over time.
2) Do you have the expertise to handle my needs?
Most companies do not have the specific knowledge about the transportation industry that they need to do the job well. Handling transportation can be a steep learning curve for a new business and that can result in disgruntled customers and lost sales.
At Quality Warehouse, we have over 40 years of experience with outsourcing transportation. You can rest assured that your customers will receive a reliable, effective transportation service from us. Our systems are in place and we can adapt to your needs. Through Transportation Management Systems (TMS), we offer visibility for shipments and reports are generated for performance tracking to a level unavailable to most businesses.
3) How affordable is outsourcing transportation?
When you choose a firm like Quality Warehouse you'll have the benefit of knowing that your shipment will reach its destination no matter where it's going. Because you are dealing with public warehouse services to outsource your product, there will be multiple customers whose goods are being shipped in the same direction, offering you the chance to take advantage of volume discounts.
A fleet of trucks is very beneficial in bringing your products from the ports directly to your customers. Or you have the added option of storing them in our warehouse. In the meantime, you don't have to worry about carrier screening or fleet management. At Quality Warehouse, we take on responsibility.
These are the 3 questions we hear most often regarding outsourcing transportation. No decision is a small decision when it comes to your business and we know how precious your cargo is. The shipping, storage and distribution of goods has changed drastically over the years. Let those who know the ropes make your life easier and guarantee the job will get done.
When you need quality warehousing, shipping and storage, look no further than Quality Warehouse. For all of your distribution needs for deliveries and shipping, our Edison, New Jersey facility has what it takes to handle it. And our competitive prices mean you don't have to waste time looking elsewhere. Contact us today for more information.