Posted on September 23, 2019
Our Public Warehouse Services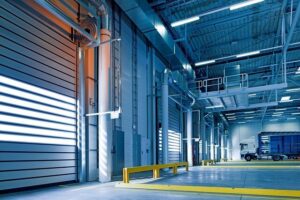 Any company relying on warehousing, distribution, and the associated logistics knows that flexibility is the key to success. Public warehouse services are the backbone of that flexibility for many. They offer agility in the face of a constantly changing industry and environment. With public warehouse services versus a private warehouse, companies large and small can easily access variable space, labor, and equipment. This allows them to scale up or down as required without losing money or coming up short on much-needed resources.
Public warehouse services provide storage to companies on a fee-based model, with the space being shared with other clients. However, it's not just about storage. Public warehouse services include inventory management, transportation services, import export logistics, and shipping and receiving services, amongst other value-added services. Each public warehouse offers its own set of services, so it's important to find one that works with your needs.
Quality Warehouse and Distribution's public warehouse is a state-of-the-art facility in Edison, New Jersey. It is backed by an experienced team offering a full slate of third-party logistics. We're pleased to find solutions for our clients, starting with our standard public warehouse services.
Warehouse Space and Services
Our public warehousing services begins with our warehouse storage space. We manage this on both a public and contracted basis at our Edison facility. There is plenty of room, with over 300,000 square feet of warehouse space and 24-foot ceilings. Our 32 loading docks ensure easy transport. All cargo is safe with a full sprinkler system and an electronic monitoring system to safeguard against fire and burglary.
For storage, we employ many solutions, including steel drums, fiber drums, pails, various-sized containers, bags, and totes. Your storage and transportation will be secured with equipment and services including drum clamps, pallets, strapping, stretch wrapping, and computerized inventories and labeling for tracking and monitoring every piece of cargo that comes through our doors.
When you use a public warehouse space, your company does not need to hire warehousing staff. Nor do you need to do anything to manage inventory. It's all part of the affordable fee we charge. We take on responsibility for all these aspects of your supply chain. Whether you need a short-term solution or would rather outsource your storage on a long-term basis, we're here to help.
Freight Transportation and Rail Shipping
Our public warehouse services include transport, both freight and rail shipping. For rail freight transportation and import export services, you have the options of less than truckload, truckload, short-haul, and even local transportation in New Jersey. Our rail siding services include pier container stripping or stuffing, as well as pier container pickup and delivery.
We provide a contact point between all areas of the lower 48 states, adding a lot of value to our public warehousing services with proven distribution skills and contacts.
Why Rely on Public Warehouse Services?
Contracting your distribution, warehousing, and logistics needs to a third party is the ideal way to control costs while ensuring complete customer satisfaction. Instead of having to work with various companies and contacts at every point of the supply chain, you can rely on one company with decades of experience to handle it all.
This kind of consolidation saves money because public warehousing services are all done by the same people, in the same place. Instead of having to shuffle things from transportation to packaging to distribution, it's all part of a day's work for one dedicated team.
It also means that you can set up your public warehousing services as desired and get back to work doing other things that make your business money. You don't need to hire and train staff, invest in inventory control or technology, nor pay for security features. You no longer need to put in the labor and time required to manage logistics. All that is required is that you set up a meeting with us to let us know what you need. The rest is in our capable hands.
Our public warehouse services are designed to make your life easier without cutting into your profits. With our help, you should see cost savings, happier customers, and inventory that moves faster without cutting corners on quality.
We're happy to answer any questions you might have about our public warehouse services, and work with you to find a solution that transforms your business for the better.
Our experienced and dedicated team is looking forward to taking the burden of logistics off your shoulders. Give the Quality Warehouse and Distribution team a call at 732-476-3151, send us an email at info@qualitywarehouse.com, or use our online form to request a quote.