Posted on September 19, 2019
Import Export Logistics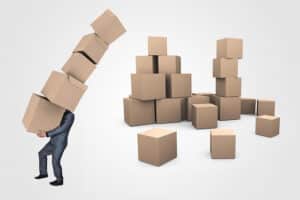 Any time your business is involved in moving products, import export logistics are a huge piece of the puzzle. Import export logistic expertise ensures you have a solid plan to move the products, the way you need it to be done. It will transform your business from one that is struggling to move its products to a thriving enterprise.
So what, exactly, do import export logistics experts do, and how do you find a company that knows what they are doing?
If import export logistics were easy to handle on one's own, there would no need for logistics companies that specialize in this area. But import-export trade is complex, with a lot of regulations, paperwork, and potential for problems.
Import export experts clear up that confusion for you, managing the process for your company so you do not have to worry about glitches. Finding a solid partner is a matter of working with a logistics company with proven experience, strong skills, a commitment to customer service. They should also use an approach that aligns with your needs and goals. Here is what to look for.
Regulatory Compliance and Customs Experience
One of the trickiest parts of import export logistics is regulatory compliance. Especially when working internationally, trade involves a lot of rules and regulations that your company must adhere to or face tough penalties.
Your import export expert should know trade regulations inside and out, especially as these rules change over time. They should have a strong understanding of Transportation Security Administration rules, United States Department of Transportation regulations, and customs rules and regulations. This will ensure that your items do not get held up any longer than necessary.
Regulatory experience and knowledge is critical when your import export logistics involve intermodal travel. Quality Warehouse and Distribution has concurrences with all steamship lines. We are a member of the Uniform Intermodal Interchange Agreement, too. What does that mean for you? It is simple. You can rely on us to meet the rules that control how trucking companies and ocean carriers, rail freight transportation, and other equipment providers work together, making the process more efficient and timely for you.
This is all transformative for your business. You will be able to leave the complexities and legal wrangling to us. And this will give you more time and resources to focus on the day-to-day operations that keep your company moving forward. Leave the heavy lifting to us.
Container Import Export Logistics
Today's trade typically revolves around containers. They are standard sized, predictable, and travel well. While container transportation is commonplace, they require attention, labor, and logistics to prepare and unload. Your company can easily lose a lot of time dealing with containers. An import export partner with experience in managing containers is key to keeping your business and your products moving.
At Quality Warehouse and Distribution, we are pleased to strip, stuff, and transload containers for our clients. We are here to load and unload, and we will unload and reship your cargo from one type of transport to another. Whatever you need to get your imports and exports moving, you can rely on our team.
Whether stripping, stuffing, or transloading, we treat each container with the utmost in care. Our focus is on quality and efficiency, so we work quickly and you can make the most of your time.
With our cost-effective, efficient approach, you will see similar benefits from our regulatory experience. We handle every aspect of the logistics so you do not have to worry about it in any way. Instead, you can get to work on your next trade project, knowing that your cargo is safe with us.
Strong import export logistics practices keep your company's trade moving smoothly, anywhere your cargo needs to go. When you can get to work knowing that things are moving in and out of your business efficiently, carefully, and affordably, you will see the transformative effect of an excellent logistics partner right away.
Quality Warehouse and Distribution is the import exports logistics partner you need. When you work with us, you are joining a long list of clients who have seen their operations transformed for the better.
We operate in the New York and New Jersey piers every day, providing import and export logistics to Philadelphia and other locations. Give us a call at 732-476-3151 or send us an email at [email protected]. Alternatively, you are very welcome to use our, efficient online form to request a quick quote.
However you get in touch with us, our team is looking forward to learning more about your business needs and how we can transform your business with high-quality logistics today.