How Import Export Logistics Can Transform Your Business
Posted on September 30, 2020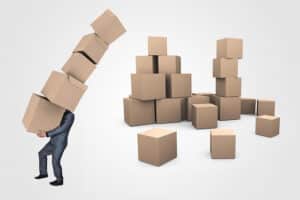 The world is moving at a faster pace than ever before and businesses must keep up with demand in order to remain relevant. Import export logistics are a key factor in meeting this demand.
A good process will set you apart from your competitors and will help nurture customer loyalty. Let's look into how this can transform your business.
Import export logistic expertise ensures you have a solid plan to move the products, the way you need it to be done. It will transform your business from one that is struggling to move its products to a thriving enterprise.
A Quick Overview on Import Export Logistics
If your business sells and moves its own products, there's a need for import export logistics. Logistics pertains to the organization of details like transportation, warehousing, inventory, packing, and security.
This process is critical in getting goods from one location to another, efficiently, safely, and in compliance with any regulations. Without a streamlined process, your business may experience delivery issues and, as a result, unhappy customers. The process includes:
Transportation of Goods
When it comes to transportation, you can ship your goods via air or ground. The method you select depends on the urgency and how many goods your business will export.
Whether you're shipping to another state or across the world, import export logistics make it happen, making this one of the most critical aspects of your business.
Containers
Another critical aspect of this process is the container. The type of container you use can affect product quality, so selecting a good container is essential. An import export partner can help you manage these containers through preparation and unloading, saving you time from having to manage these containers.
The bottom line? To ensure the efficient handling of your goods, an import export logistics process is crucial, and a partner can help alleviate the stress from your business.
Reaping the Benefits
There's more that goes into logistics than simply packing and shipping. Teaming up with an import export logistics expert can provide you with the assurance that your goods will arrive on time and undamaged.
However, there are other benefits you'll see, including:
Regulatory Compliance
The regulatory environment for international trade is constantly evolving. If you manage logistics by yourself you need to stay apprised of these changes to comply with international regulations.
An import logistics expert will be familiar with the regulatory bodies, such as the US Department of Transportation and the Transportation Security Administration (TSA). This helps ensure compliance with necessary regulations and mitigates the risk of your business being penalized and faced with hefty fines.
Regulatory experience and knowledge is critical when your import export logistics involve intermodal travel. Quality Warehouse and Distribution has concurrences with all steamship lines. We are a member of the Uniform Intermodal Interchange Agreement, too. What does that mean for you? It is simple. You can rely on us to meet the rules that control how trucking companies and ocean carriers, rail freight transportation, and other equipment providers work together, making the process more efficient and timely for you.
This is all transformative for your business. You will be able to leave the complexities and legal wrangling to us. And this will give you more time and resources to focus on the day-to-day operations that keep your company moving forward. Leave the heavy lifting to us.
Promotes a Strong Supply Chain
The supply chain is an intricate chain of moving parts. Mistakes and delays can cause major bottlenecks in the process, causing you to fall behind and having severe consequences to your reputation.
An import export logistics partner will help keep the process moving as expected, ensuring successful shipments that will result in happy customers.
Customs Brokerage Experience
When shipping internationally your goods will be crossing customs. An experienced partner will help minimize the time your goods spend at customs, by expediting their clearance.
They will also ensure that all goods are delivered on time without incurring additional expenses.
An Import Export Logistics Expert Will Help Streamline Your Process
If import export logistics were easy to handle on one's own, there would no need for logistics companies that specialize in this area. But import-export trade is complex, with a lot of regulations, paperwork, and potential for problems. Now that you know the benefits of import export logistics, it's time to implement this in your business with a partner that can help.
Whether stripping, stuffing, or transloading, we treat each container with the utmost in care. Our focus is on quality and efficiency, so we work quickly and you can make the most of your time.
With our cost-effective, efficient approach, you will see similar benefits from our regulatory experience. We handle every aspect of the logistics so you do not have to worry about it in any way. Instead, you can get to work on your next trade project, knowing that your cargo is safe with us.
Strong import export logistics practices keep your company's trade moving smoothly, anywhere your cargo needs to go. When you can get to work knowing that things are moving in and out of your business efficiently, carefully, and affordably, you will see the transformative effect of an excellent logistics partner right away.
Quality Warehouse and Distribution is the import exports logistics partner you need. When you work with us, you are joining a long list of clients who have seen their operations transformed for the better.
We operate in the New York and New Jersey piers every day, providing import and export logistics to Philadelphia and other locations. Give us a call at 732-476-3151 or send us an email at info@qualitywarehouse.com. Alternatively, you are very welcome to use our, efficient online form to request a quick quote.
However you get in touch with us, our team is looking forward to learning more about your business needs and how we can transform your business with high-quality logistics today.