Posted on August 24, 2021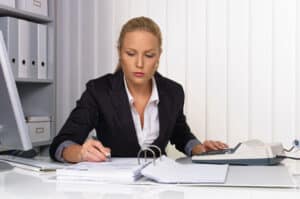 Are you thinking about operating on a third-party logistics (3PL) level? As a growing business, you can no longer look to handle all of the heavy lifting on your own, you need a 3PL Business Plan. On one hand, it's good that you're growing big enough to need to outsource your materials and fulfillment requirements to someone else. On the other hand, mastering the techniques needed for a successful 3PL business plan is not for the faint of heart. With so many options out there and so many routes you can take with third-party logistics, it's easy to get mixed up. That can lead to consequences you don't want to deal with.
Luckily, creating a 3PL logistics business plan isn't as difficult as you might think. This article goes into a few things you'll want to consider when you create your logistics plan. Read on to find out more!
1. Communication Is Key
One of the first things that you'll need to realize with logistics is that communication is an absolute must. No matter which company you decide to go with, you have to make sure you stay in constant connection with them to ensure your items are distributed properly and on schedule.
Make sure that you also relay to those involved that you're only giving them the right to handle the physical items of your product. Miscommunication might have them believing you gave them the responsibility of managing your actual business.
2. Develop a Plan
Now that you know the importance of communication, you now need to start putting your logistics planning together. You'll need to start by creating a project plan that details the overall objectives that you want to be accomplished.
This includes several factors, including detailing the start and end dates of the project, who is responsible for each task, and any costs that are associated with completing the task.
Make sure you coordinate the plan with all parties right from the beginning to ensure the maximum chance of success.
3. Select a Full-Time Project Manager
There's no doubt that your 3PL plans will end up being too much for you or anyone in your company to manage part-time. However, you don't want to relinquish control over the project to anyone outside of the company, as they most likely won't be able to carry out everything you need to make sure the job is done flawlessly.
With this being the case, you'll want to go for a third option: finding someone in your company that can take on a role full-time as your project manager.
When choosing a full-time manager from the inside, they would need to understand the nuances of fulfillment. They will also need to have a firm grasp on responsibilities such as marketing, merchandising, and inventory control, as well as show leadership skills and a good grasp of communication.
4. Keep an Eye on Your Stock
It's easy to be so worried about moving stock that you accidentally forget about the stock that you do have. One of the biggest challenges is making sure you produce many goods that can keep up with how many you sell, so keep an eye out on things before you find yourself out of stock.
It's also a smart move to go through your current stock and evaluate the inventory. Selling aged or dead stock is a bad look on your company, and you'll want to avoid wasting money and degrading your brand by removing them.
5. Make Sure the Logistics Company Can Scale to Your Needs
Contrary to popular belief, businesses are not built through consistent growth. Rather, their scaling happens through a constant fluctuation, with changes happening depending on the needs of the company at a particular time.
With that in mind, you're going to want a logistics company on your side that is willing to move in the manner that you do. A professional logistics team has the skill to be able to adapt to your demands so that both they and you can continue to provide goods to consumers on time.
6.Continue to Stay Actively Involved With the Work
When you're in the middle of a 3PL logistics business plan, it's easy to become passive as the third-party company continues to provide good results. However, sitting on the sidelines is the last thing you want to be doing.
The way that 3PL works can easily cause this to happen. By default, the nature of a third-party logistics company gives them more influence over how your customers view your brand than you do.
That said, you'll want to make sure you constantly stay involved in what you want to see accomplished. Being assertive with your wants is key to making sure your chosen logistics company will continue to do what you need to help your business continue to prosper.
Let's Make Your 3PL Business Plan a Success
Now that you know how to create a 3PL business plan that fits the needs of your business, you'll be able to manage and fulfill your company's needs without a problem. That said, you want to make sure you deal with a distribution team that can deliver the results. We're the right ones to help you out.
At Quality Warehouse, we know the importance of high-quality 3PL services, and we make sure to offer our best to our clients. Whether you have warehousing needs, importing and exporting requests, rail siding services, or a combination of things, we've got you covered.
Ready to get started? Be sure to have a look around our site to find out more about what we can do for you, or reach out to us whenever you're ready to get started. We can't wait to help your business be the best in the industry!