Top 8 Distribution Companies In New Jersey
Posted on August 30, 2021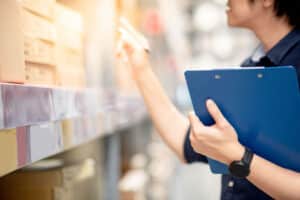 With over 13,000 transport and logistics businesses located in New Jersey, it's tough to determine who the best distribution companies in the state are. With each of them having unique offerings and amazing benefits, it's hard to compare and see which is right for your needs.
That's why we decided to put the top eight distribution companies head to head, and help you decide which transportation logistics provider is right for you. Keep reading to learn more about the best distribution companies in New Jersey.
Quality Warehouse is one of the best distribution companies in NJ. No matter your needs, their services will be customized to meet your transportation requirements. They have rates that are competitive and affordable so that you can get back to business.
This warehouse and distribution company is a world-class third-party logistics provider with over forty years of experience in:
public warehousing

rail shipping and receiving

freight transportation

export/import logistics

container delivery
Their Facility
Quality Warehouse has over 300,000 square feet of warehouse space with ceilings that are 24 feet high. With 32 loading docks, items can be moved quickly and at a high volume. With the full sprinkler system and electronically monitored security system, you can feel confident your product is well taken care of.
Their Services
Specializing in standard pier containers and overweight pier containers, they can meet any of their import or export needs. If you need rail transportation or rail siding for stripping and stuffing rail boxcars, you can trust Quality Warehouse to help you out.
Quality Warehouse can offer local New Jersey freight transportation and offer pier container pickup or delivery. As a general commodity and contract carrier service provider, they can offer truckload, distribution, and warehouse space for the lower 48 states.
One of the most important things to remember when looking for a distribution company is its excellent customer service. So if you're looking for a warehouse and distribution company that goes beyond expectations for their customers, Quality Warehouse is the choice for you.
Service North America, Affiliated Warehouse Companies, helps many businesses and individuals find warehouse spacing at affordable rates. Representing many locations, they can help you with storage both inside and outside of the US. With many facilities located throughout the country, they will handle any size and number of products you have.
They work with partners who maintain the environment, so your cold or frozen products are cared for. From HazMat warehousing to trucking and logistics, Affiliated Warehouse Companies does it all. They have many value-added services and can consolidate much of the work you need to be done.
Affiliated Warehouse Companies does offer a free quote to new customers, so if you don't know where to start, they can be the first step in finding the right solution.
Fulco Fullfillment, Inc. (FFI) offers clients over the top service and offers flexible and affordable solutions. With over 25 years of experience, they use the latest software to expedite your logistical needs. They provide solutions for pharmaceutical and other healthcare companies as well as manufacturing organizations.
If you're an e-commerce business, they can store and ship your products as they sell. With competitive pricing, you'll still be able to make a profit while outsourcing your storage.
They pride themselves on always being on time. Their temperature-controlled warehousing and top-notch security provide you with much-needed peace of mind.
This freight storage company has offered full-service packaging for over 50 years. They have experience in food supplements and excel at packaging powders and granular products.
If you have a food product or something awkward to package and hold, LRM Packaging might be the right solution for you.
Their 600,000 square foot facility is close to the ports, letting you ship easily from overseas. They can help you bring your food product to market and help you create custom solutions for your foods.
This privately-owned company has been providing solutions since 1984. Compared to some other facilities, they are smaller, with only 250,000 square feet of storage. What they lack in space, they make up for in height with ceilings that are 50 feet tall.
The racks allow them to store over 12,000 pallets from floor to ceiling. Each rack also has its own sprinkler system to ensure your products are safe. Rest easy with their security system and excellent customer service.
With over 60 years of experience, this trucking company is dedicated to providing trucking, drayage, and warehousing services. They have a facility that is over 500,000 square feet with dedicated dry and refrigerator spaces.
They can help you with your trucking, warehousing, and transportation needs. Being near the port allows them to help you manage to import and export your products to all over the world.
Courier Systems offers one of the most reliable warehouses in New Jersey. With storage only 20 minutes away from Manhattan, you can depend on fast deliveries. 
If you sometimes are short on workers or don't want to spend too much on overtime, Courier Systems can help you by providing extra labor. 
They also help you manage your inventory to know when you need to order more and meet your client's expectations.
With over 25 years of experience, Tanvi Distribution excels in the print media market. If you have flyers or other print material you need to be delivered, Tanvi is the choice for you. 
They have a large distribution network and will help you wow your clients with professional magazines and newspapers. 
Find the Best Distribution Companies in New Jersey Today
Now that you know the best distribution companies in New Jersey, it's time for you to pick yours today! Remember to look for a distribution company that's going to meet all of your freight transportation needs, and have a facility large enough so you can grow your business.
If you're ready to work with the best of the best, call Quality Warehouse today! They have proven success in the industry and will work hard to exceed your transportation needs!