Import Export Transport Services in NJ
Posted on February 12, 2020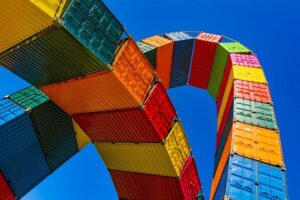 If you've got product to move, then you know how important it is to have a third-party logistics company that can get it where it needs to go. Our import export transport services in NJ are the best you will find. We are experts at all of the complexities that get your products from point A to point B.
Import Export Transport At QW
If your company has been struggling to find solutions for your shipping challenges, let us take the problem off your hands. Whenever any business gets involved in moving products, import export transport logistics can make it work. This type of logistics ensures that you have a solid plan that can help your business thrive.
Today's world is complicated. The import export process is filled with intricacies and there are lots of paperwork and regulations to know about. When problems arise, you want someone on your side who can fix it in a hurry.
Don't Let Logistics Get the Best of You
Import export transport experts will tell you that the trickiest parts of these types of logistics are the regulations. Whether nationally or internationally, there are a host of problems that can crop up. There will be rules and regulations to follow. We are familiar with these trade regulations. We know them inside out.
No one wants a delay in shipping. Unless your import export transport expert has a full understanding of Transportation Security Administration rules, United States Department of Transportation regulations, and customs rules and regulations, your products may never get where they need to be without significant delays.
Take advantage of outsourcing distribution and let Quality Warehouse help to transform your business. In doing so, you will be freeing yourself up to work on your business's main operations; ones you are familiar with to move your company forward.
Let Us Handle All of Your Container Import Export Business
Containers move the world. While container transportation is common, there is another side to them that requires great skill and attention to detail. If you are not familiar with these logistics, it can cost your company big money in the long run.
At Quality Warehouse and Distribution, we do all the stuffing, stripping, and loading for you. And our team will load and unload according to your schedule, not ours. We focus on quality and efficiency to make you look good.
Our approach doesn't end with container transportation. You'll see the benefits of our regulatory experience as well. We take charge of all the logistics, so you don't have to think about handling any of it yourself. You can go ahead with future projects, knowing your present cargo is safe and secure with us.
Whether you are moving supplies and inventory across town, across the country or overseas, Quality Warehouse will keep your company's cargo moving smoothly. You will quickly see a huge difference in your day-to-day operations. When you partner with us, you join a long list of clients who have seen their operations improve.
We operate every day, servicing the piers of New York and New Jersey. We also provide import export transport logistics to Philadelphia and many other locations. Get in touch with our friendly and helpful team today. We are looking forward to learning more about your needs. And we'll also tell you how our third-party logistics company can raise the bar for your business.