Posted on September 26, 2019
Warehousing Strategies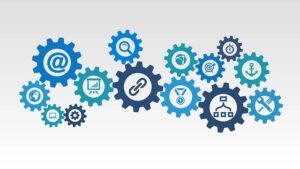 You know that warehousing works best when it makes the most of everyone's time and resources. The last thing anyone wants is a product that sits in a warehouse longer than it needs to. Worse yet is the item that gets lost in the shuffle of logistics.
Good warehouse strategies optimize operations so products move through the warehouse as quickly as clients need, reducing overall costs, making the most of capacity, and ensuring quality public warehouse services.
At Quality Warehouse & Distribution, we understand that our clients rely on our warehousing strategies and how these align with their business strategy. We are client-focused, optimizing our logistics to support customer demand. And we pass our cost savings along as much as we can. With a public warehouse, we have the opportunity, skillset, and experience to provide an efficient warehousing solution for each client.
Here are a few best practices for warehousing strategies. And here's how we employ these concepts to save you time and money in all you do.
Centralizing Warehouses
A popular warehousing strategy, this is a change from the smaller, regional approach to warehousing. Instead of many small decentralized warehouses, companies are seeing the value of a larger facility that serves the same customer base. Why? Well, if you consider what goes into warehouse facilities — transportation, staffing, security, climate control, lighting, etc. — it is often less expensive to maintain a single large facility than many smaller ones.
The result of this warehousing strategy is more affordable warehousing. In turn, this means more cost-efficient logistics for customers. We operate one warehouse, centrally located for your convenience.
Outsourcing to Third Parties
We're a third-party logistics provider, so we understand this warehousing strategy particularly well! Companies who had previously warehoused their own inventory are outsourcing to reputable companies like our own, as a lower-cost alternative that doesn't sacrifice on quality.
Ours is a public warehouse, attractive to companies wanting to outsource by renting space for their needs, like emergency storage or temporary storage. It's also great for smaller businesses with less inventory, or companies that need seasonal warehousing.
When organizations outsource to third parties like us, other logistics services follow. These include freight transport, rail shipping and receiving, container delivery and, import export logistics. This works well for clients who want full-service logistics on an as-needed basis at an affordable rate.
Electronic Monitoring Systems
Gone are the days of relying on security patrols to ensure that warehoused inventory is safe. While security staff continues to play an important role in warehousing, today's warehousing strategies focus on technological solutions.
This type of system deters theft, internal and external. It reduces the number of people who need to have access to assets, while also protecting them from damage. An electronic monitoring system is ideal for theft prevention, but it also works well to monitor for fire, flooding, and other natural disasters.
This means two things for you as the customer. First, you can rest assured that your products are safe in our public warehouse. Second, there's no need to pay more for security staff nor to pay artificially inflated prices thanks to the loss of products. Labor costs will always add to overall expenses, and in this case, it's a cost easily controlled through tech. We provide secure, safe warehousing at an affordable price.
Lean Warehouse Operations
Overall, all of these warehousing strategies point to one main practice, which is lean operations. By optimizing the resources at our fingertips, we reduce the time it takes to:
handle inventory
coordinate with the supply chain
look for stock,
load and unload onto transport
We manage customer specifications and needs so that we can reduce the time and expense required to get your products where they need to go. We base everything we do on a lean, flexible model and we can adapt to your needs, responding quickly with an affordable solution. Our aim is always efficiency.
Working with Quality Warehouse & Distribution
Quality Warehouse & Distribution has over 40 years of combined experience in logistics, including warehousing and warehousing strategies. Our warehouse in Edison, New Jersey, offers over 300,000 square feet of space, 24-foot ceilings, 32 loading docks, a full sprinkler system, and an electronic monitoring system.
To learn more about what we do or to take advantage of our proven warehousing strategies, call 732-476-3151 or send us an email at [email protected]. If you know what you need and you want to know what we mean when we say affordable, you can receive a fast quote by using our online form.