The Top 3PL Warehouses In NJ
Posted on February 14, 2022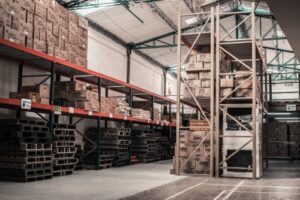 Did you know that 86 percent of shippers who use 3PL services have seen an increase in customer satisfaction? Of these, 66 percent rely on warehousing services for their business. If you want to implement 3PL strategies to your own company that focuses on warehousing, choosing the right space is crucial. When beginning your search for 3PL warehouses, NJ can be a good place to start. Read on to see the top options and what they can offer your business.
Quality Warehouse is a 3PL company with more than 40 years of experience offering public warehousing services. They offer warehousing in New Jersey, as well as transportation services, freight services, and container delivery needs.
With competitive rates and dedicated staff, you can expect expertise and professionalism. Quality Warehouse provides import and export, operating from the New Jersey piers and making deliveries to Philadelphia daily.
Their state-of-the-art warehouse in Edison, New Jersey, is equipped to store all manner of products, from bottles and plywood to non-hazardous liquid chemicals. Their services also offer stretch wrapping and palletizing.
Quality Warehouse accepts a minimum of 200 pallets for storage.
165 Raritan Center Parkway
Edison, NJ  08837
info@qualitywarehouse.com
Phone: 732-476-3151
Fax: 732-476-3169
Capacity LLC is a 3PL warehouse NJ expert with added locations in California and New York. They offer shipping, transportation, and fulfillment services. They have EDI strategies that can ensure your products get on shelves as quickly as possible.
With an integrative customer portal, you can monitor and track orders in real-time, and their B2B services are some of the best in the area.
Capacity LLC works in the niche of electronics and fashion.
1112 Corporate Road
North Brunswick, NJ 0890
info@capacityllc.com
Phone: 732-649-6148
Created in 1950, this warehousing and transportation business offers the kind of expertise you can rely on. They specialize in food distribution but have worked in all sectors of the warehousing industry.
With their integrated product packaging services, product return services, inkjet printing options, shipper display assembly services, and compliance and distribution services, you have everything you need in one place.
They provide EDI fulfillment, as well as B2C, labeling and packaging, and logistics. Because of their experience with food distribution, their warehouse, which is over 1,000,000 square feet, is temperature-controlled.
200 Liberty Way
Cranbury, NJ 08512
sales@portjersey.com
Phone: 800-355-1009
Another 3PL warehouse in New Jersey, Erdner Bros., has a growing fleet perfect for eCommerce clients and offers scalable fulfillment, distribution, and transportation services.
They have modular warehouse space and can be converted into an open-plan space, racked configurations, and internal office configurations. They offer temperature control for food distribution and other sensitive products.
If you are transitioning from another warehouse, Erdner Bros. can help with that, as well. They provide tear-down and set-up work, as well as aiding in floor design to ensure optimized space usage.
1 Davidson Rd,
Woolwich Township, NJ 08085
cliff@erdnerbros.com
Phone: 856-467-0900
With its exert logistics, distribution, and warehousing services, Uncommon Carrier is making strides in the area. It utilizes advanced distribution technology for deliveries, and it has FDA-approved warehousing capabilities.
It offers compliance labels, EDI compliance, ASN compliance, cross-docking services, long and short-term storage, container stripping, distribution, consolidation, repackaging, and many other services.
They serve the food and beverage industries and the fragrance industry, nutraceutical industry, and consumer products.
40 Campus Drive, Kearny,
NJ 07032
sales@uncommoncarrier.com
Phone: 800-882-2779
The 3PL center can provide logistics and warehousing for start-ups as well as for Fortune 500 companies. With warehouses in New Jersey and California, you have distribution and storage access to the entire country.
You can expect label compliance, cross-docking services, pick and pack services, and much more. 3PL Center guarantees same-day shipping if the order arrives before 2 p.m. If you require heat sealing, they can offer it, along with helping you with trade show displays.
Some of the industries they serve include baby products, pet products, auto parts, health care and hospital equipment, outdoor equipment, vitamins, and pharmaceuticals.
90 Mayfield Avenue, Edison,
NJ 08837
sales@3plcenter.com
Phone: 732-391-2500
The varied services Bollore Logistics offers make it one of the top options to consider. They offer multimodal transport, global supply chain, regulatory compliance, and logistics.
Suppliers go through a thorough vetting process to ensure that their needs are met in the most efficient manner. They are also audited for quality and performance as well as pricing.
Their air transport services are an important add-on, as are their ocean transport options and express options. With their worldwide team of experts, you can get your products where they need to go in the most cost-effective manner.
160 Chubb Ave.
Lyndhurst, NJ 07071
Phone: 201-636-5970
This 3PL company has over 70 years of experience. They have perfected their customer fulfillment services as well as their transportation options for eCommerce clients. Freight and bulk shipping are just some of their areas of expertise.
With their facilities all over North America, they can offer personalized services for any kind of product you need to distribute. They are just as experienced in shipping small packages as containers.
Their warehouse facilities offer palleted bulk storage, and they have quick pick-up locations to ensure your clients get their products when they need them. Along with cross-docking services and flash-sale options, it is the choice for speed.
12 Lower Center St, Clinton
NJ 08809
Phone: 973-331-8220
Turn to 3LP Companies
To expand your business and hike up customer satisfaction, you need a 3LP company on your side. With the great 3PL warehouses NJ has to offer, you can optimize your business. Get a quote from Quality Warehouse now!