3 Strategies For Effective Supply Chain Management
Posted on June 24, 2020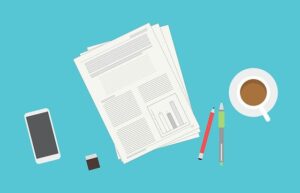 We have been customizing delivery needs for decades now with over 40 years of expertise in public warehousing, freight transportation, rail siding service, and import/export logistics. But, we couldn't do it without effective supply chain management. Supply chain management or SCM is all about the flow of goods and services in the most efficient manner possible. How do your goods, raw materials, and other products get from your company to its intended destination without a hitch?
You Need More Than Wishin' And Hopin' For Effective Supply Chain Management
At Quality Warehouse & Distribution, we can tell you how important effective supply chain management is to all our operations. SCM makes it all possible, enabling strong communication with suppliers, and minimization of shipment delays and logistical errors. Your customers will be happy about that.
To deliver superior customer service, staying on top of our effective supply chain management can be a challenge, but we meet this challenge every time. Here are 3 strategies for effective supply chain management.
Know Your Suppliers
This is crucial to any good supply chain management success. Suppliers need to be more than reliable; they must have the customer's best interests in mind at all times. That is why at Quality Warehouse, you can trust us for high standards of quality and doing business the old fashioned way – ethically.
We have earned our strong reputation as a top-notch logistics company committed to excellence in service. Suppliers are out there by the dozens, but not all of them live up to their ideals. Always look for suppliers who will practically give you the best, most effective supply chain management.
Employee Development Will Lead To Greater Continuous Improvement
Our operations are streamlined and efficient for our customers. That doesn't come easy but we are committed to staff development strategies that help our company run at its very best daily. Obstacles and challenges greet us every day, and there are always roadblocks to moving our freight to its intended destinations.
Our employees have been trained for all possible scenarios. They are aware of all processes and operations and work together to keep things humming along. With employee development, we also know how important constant monitoring and evaluating is to our bottom line. Without looking for ways to improve on what we do, we wouldn't have lasted as long as we have.
The world is changing every day, and when we look for ways to improve warehousing, rail siding, import/export, and delivery needs, our customers come out on top every time.
Welcome New Technologies
When we began at Quality Warehouse more than 40 years ago, we had very different technology than what we have today. Our warehouse management system has allowed us to grow with the times. You cannot achieve much in today's world without understanding and making the most of technology.
Our role as a third-party logistics company is based on how we store, track, document, deliver and evaluate all goods and services that come our way. We do this through effective data collection and data analytics.
The use of efficient shipping and tracking systems lets our customers know exactly where their products are at any given time. This type of technology enables us to eliminate a lot of manual intervention and aids decision-making, which helps our customers gain a competitive advantage.
Effective supply chain management is crucial to business success. With each passing day, supply chain network complexity seems to be growing with technological advances that must be recognized and acted upon. If you need more information on how effective supply chain management will help your company, please contact Quality Warehouse & Distribution Co. today.