How to Use Short Term Warehousing to Your Advantage
Posted on November 14, 2022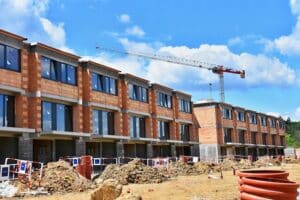 Global supply chains remain snarled. You need solutions that give your business agility, flexibility, and resilience.
Short term warehousing is one way to gain a competitive edge.
Short term warehousing helps you respond more quickly to changing circumstances. You can take advantage of opportunities and reduce the damage from losses. Learn more about short term warehousing and how to get the most benefits.
What Is Short Term Warehousing?
Short term warehousing typically refers to a warehousing service that stores products for less than 90 days. Landlords and tenants can generate earnings on unused space in their facilities.
Short term warehousing is useful for businesses in a variety of situations such as:
Startups
Seasonal spikes in demand
Regular introduction of new products
Special projects that need extra storage space
Expansion into a new market
Pricing usually depends on how long the goods will be in storage and how much space they will take up.
Reduce Costs
Short term warehousing solutions are cost-effective. Building or buying warehouse space can be an unrealistic expense for a small business. Paying for only the space you need when you need it is more affordable.
Conventional long-term leases lock you into a fixed operating cost. In the current economic climate, this can expose your company to risk.
Shifting a fixed cost to a variable one lets you invest in other areas of your business. You can focus on the areas that drive growth and profits.
Give Your Customers Faster Shipping
More than 90% of online shoppers expect free two- to three-day shipping. With short term warehousing solutions, you can find the locations that optimize your logistics.
You can strategically forward stock inventory closer to the customer bases where faster shipping matters most. For example, consumers in major cities are more likely to expect shorter delivery times. Expectations for orders also differ based on the type of product and the retail segment.
Short term warehousing supports your ability to experiment with finding the best warehouse locations. You can react to changing customer expectations more quickly.
Protect Your Assets
Many products have specific storage requirements like temperature control. Temporary warehousing protects your goods to prevent damage or spoilage.
A short term warehousing solution should also have quality security features and systems. Proper security helps prevent shrinkage from loss or theft. It also reduces the risk of damage to your merchandise.
Test New Products and Markets
You can test new products and markets more easily with short term warehousing. Finding and securing long term warehousing space can take as long as a year. You can find short term options in as little as a day.
Short term warehousing lets you enter a new market with less risk. You can leave if the opportunity doesn't prove successful.
Increase Flexibility and Supply Chain Resilience
Short term warehousing gives you greater flexibility and resilience in your supply chain. When opportunities for growth appear, you can react quickly to capitalize on them. Acting quickly when negative events happen helps you limit the damage from losses.
You can also limit the impact of supply chain disruptions. Short term warehousing helps you implement capacity and inventory buffers in the event of a disruption.
Focus on Your Core Business Competencies
Most small business owners have the greatest competencies in product development, sales, and marketing. Short term warehousing lets you focus on your areas of expertise. Warehousing providers can do more than store your products.
Your short term warehousing partner can handle many day-to-day supply chain and fulfillment tasks. Additional services can include:
Stocking
Container pick-up and delivery
Strapping and stretch wrapping
Repackaging
Labeling
Shipping
You can choose which if any services you want your warehousing provider to handle.
Gain Expert and Experienced Professionals
The best short term warehousing providers are experienced in a range of warehousing and logistics matters. Their staff can support your needs regarding topics such as:
Transport documentation
Import and export
Regulations and compliance
Inventory planning
Logistics and storage support can improve your efficiency. You can expand more successfully. You have fewer supply chain delays.
What to Look for in a Short Term Warehousing Provider
To get the most advantages from short term warehousing, you need to find the right provider. You need a solution that fits your business.
Strategic Location
The location of the warehouse is one of the most important considerations. You want a location close to your target market. The site should be easily accessible for receiving and shipping merchandise.
Right Type of Storage Space
You obviously need a warehouse with enough space for the goods you want to store. Beyond the available space, be sure to confirm any special storage requirements you have, such as:
Temperature control
Food storage
Hazardous materials
Oversized items
This helps ensure optimal conditions for your assets.
Effective Security
The security of your products is extremely important for your bottom line and customer satisfaction. Ask about the warehouse security procedures. A combination of physical and technological solutions gives you the most peace of mind.
If your products need an extra layer of security, you should discuss those requirements with potential warehouse providers.
Quality Services and Customer Care
You're looking for a short term warehousing provider who can provide the additional services you need. More importantly, these services should meet your quality and performance standards. You can check reviews and references to see how the provider has handled other companies' requirements.
The provider's customer service record is also very important. You only want to work with a company that will respond to questions and resolve issues quickly.
Tri-State Short Term Warehousing
For short term warehousing in the tri-state area, you can count on Quality Warehouse and Distribution Co. Business owners have been trusting us with their warehousing and logistics needs for more than 40 years.
Quality Warehouse customizes our services to meet your requirements. We offer competitive rates and top-quality performance. We can help you streamline your distribution channels for cost savings and operational flexibility.
Request a quote today to start designing your warehousing solution.