Maximize Your Warehouse Space With Short Term Warehouse Storage
Posted on July 24, 2020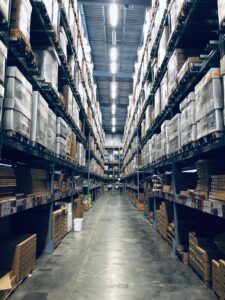 Thousands of U.S. businesses are spending more than $25 billion a year on temporary storage. By outsourcing some or all of your warehouse functions, you can realign your business to concentrate on core competencies. When in-house storage fills, seasonal public warehouse usage can save you capital costs or help you expand into new product lines.
Still undecided about whether to outsource warehouse functions to a 3PL warehousing provider? Here are the four main benefits of short term warehouse storage.
1. Access to Valuable Resources
When you rent public warehouse storage, you gain access to advanced equipment unique to third-party logistics (3PL) providers. At Quality Warehouse & Distribution, this means your goods are stored and tracked by a sophisticated warehouse management system which provides the following:
Inventory management and tracking
Automated order fulfillment process
Custom racking system
Our strategically located Edison, NJ facility features:
Standard pier containers and overweight containers
Rail transportation services
Rail siding for packing and unpacking rail boxcars
Highly trained personnel provide a range of logistics services. Our well-trained warehouse staff is less likely to allow damage to compromise your inventory. Access to 3PL services only as needed can save costs while accommodating your business needs.
2. Expand Market Reach for Lower Costs
By taking advantage of short term warehouse storage, businesses can preserve their capital. This frees your business to expand your market reach without investing in warehouse construction. Distribution, warehousing and other logistical operations can be achieved more economically with public warehouse leasing. You can also save money on infrastructure, personnel and equipment and channel that money into expanding your market to new areas of the country.
3. Frees Up Space
If you need to free up space at your company's headquarters, short term warehouse storage provides an affordable option. Whether you are short on space due to construction or need to expand your operations, transferring warehouse functions to a public warehouse can solve your space problems.
Rented warehouse space gives you room to grow without investing in land and building expenses.  This can also save you money on insurance, property taxes, and other resources.
4. Flexibility
Short term warehouse storage gives your business flexibility when your business is growing. Rent the space and pay for the services you need without incurring additional costs before you are ready to ramp up. As you scale down in the off-season or after a big marketing push, your costs to rent short term warehouse storage scales down too.
Contact Us for Short Term Warehouse Storage Today!
Whether you need flexible storage terms or want to mitigate your risks, short term warehouse storage could benefit your company. Tap into the 3PL resources available through Quality Warehouse & Distribution. Contact us to find out how to speed up your distribution channels or park inventory needed for your high-demand periods.