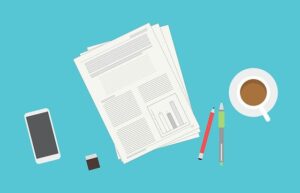 We have been customizing delivery needs for decades now with over 40 years of expertise in public warehousing, freight transportation, rail siding service, and import/export logistics. But, we couldn't do it without effective supply chain management. Supply chain management or SCM is all about the flow of goods and services in the most efficient manner possible. How do your goods, raw materials, and other products get from your company to its intended destination without a hitch?
You Need More Than Wishin' And Hopin' For Effective Supply Chain Management
At Quality Warehouse & Distribution, we can tell you how important effective supply chain management is to all our operations. SCM makes it all possible, enabling strong communication with suppliers, and minimization of shipment delays and logistical errors. Your customers will be happy about that.
To deliver superior customer service, staying on top of our effective supply chain management can be a challenge, but we meet this challenge every time. Here are 3 strategies for effective supply chain management.
Know Your Suppliers
This is crucial to any good supply chain management success. Suppliers need to be more than reliable; they must have the customer's best interests in mind at all times. That is why at Quality Warehouse, you can trust us for high standards of quality and doing business the old fashioned way – ethically.
We have earned our strong reputation as a top-notch logistics company committed to excellence in service. Suppliers are out there by the dozens, but not all of them live up to their ideals. Always look for suppliers who will practically give you the best, most effective supply chain management.
Employee Development Will Lead To Greater Continuous Improvement
Our operations are streamlined and efficient for our customers. That doesn't come easy but we are committed to staff development strategies that help our company run at its very best daily. Obstacles and challenges greet us every day, and there are always roadblocks to moving our freight to its intended destinations.
Our employees have been trained for all possible scenarios. They are aware of all processes and operations and work together to keep things humming along. With employee development, we also know how important constant monitoring and evaluating is to our bottom line. Without looking for ways to improve on what we do, we wouldn't have lasted as long as we have.
The world is changing every day, and when we look for ways to improve warehousing, rail siding, import/export, and delivery needs, our customers come out on top every time.
Welcome New Technologies
When we began at Quality Warehouse more than 40 years ago, we had very different technology than what we have today. Our warehouse management system has allowed us to grow with the times. You cannot achieve much in today's world without understanding and making the most of technology.
Our role as a third-party logistics company is based on how we store, track, document, deliver and evaluate all goods and services that come our way. We do this through effective data collection and data analytics.
The use of efficient shipping and tracking systems lets our customers know exactly where their products are at any given time. This type of technology enables us to eliminate a lot of manual intervention and aids decision-making, which helps our customers gain a competitive advantage.
Effective supply chain management is crucial to business success. With each passing day, supply chain network complexity seems to be growing with technological advances that must be recognized and acted upon. If you need more information on how effective supply chain management will help your company, please contact Quality Warehouse & Distribution Co. today.

Effectively organized logistics is vital to any company. To keep up with and outperform competitors and to keep pace with customer demands, an understanding of logistics is crucial for seamless operations. At Quality Warehouse, we know logistics. In reviewing all types of processes, you may have come upon the term "reverse logistics" and be wondering about the benefits.
What Is Reverse Logistics?
Reverse logistics is defined as the practices and processes set up for organizing product returns. Because of the increase in e-commerce, companies now have to update their logistics processes to include reverse logistics.
At Quality Warehouse, we are not in the market of returns. We are not shipping directly to the customer. The customer can determine if they like what they have or not and send it back.
We are in the business of rail siding service, public warehousing, freight transportation and we offer customized services for all of your transportation needs.
We handle many types of businesses. If you have a supply chain, you want it to grow and expand. You may be looking for expansion regionally, nationally, or globally. High-quality logistics will keep your customers happy and boost your success.
5 Benefits of Logistics
1 – Real-Time Freight Data Access
If you can remember those road trips with only a folded map for guidance, you know how much logistics has changed. These days, you need to know exactly where your shipment is. With our dedicated freight services working for you, you are better able to make informed decisions that are right for you and your customers.
2 – Organizational Control
With Quality Warehouse logistics overseeing every aspect of your shipment, you are in control. You are not at the mercy of freight being lost, delays due to weather or problems with roads. When you leave the intricacies of getting your product from point A to point B to us, you regain more control over vital aspects of your business.
3 – Drive Efficiency and Cost Savings
Third-party logistics companies such as Quality Warehouse, bring a whole new dimension to what your business can achieve. If one of your biggest headaches is reducing your transportation costs, our 3PL company will do it all for you. We bring you technology, experience, and operational best practices, which will easily bring you increased business efficiency. Add to that cost savings, and you're on your way to real success.
4 – Improve Customer Satisfaction
You wouldn't be in business without customers. When they are unhappy, they go someplace else. At Quality Warehouse, we help you deliver sooner and are always helping with meeting buyer's growing needs. Your customers are relying on you and we can help with our total logistics management in place for you.
5 – Work With the Best
We have seen how technology has transformed everything over the decades. Our expertise in public warehousing, freight transportation, rail shipping, container delivery, and export/import logistics has been fine-tuned to meet all your customer needs. When you need your product delivered at the right place promptly, we are on it, every step of the way.
By keeping your customers satisfied, you won't have much need for reverse logistics. Customers drive supply chains and we offer great benefits. To learn more about what logistics can do for your company, please contact Quality Warehouse today.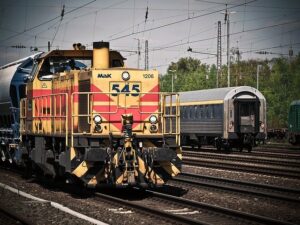 Our customers use our dedicated freight services for all kinds of products and commodities. Industries from oil and petroleum firms to fruit wholesalers regularly take advantage of the many benefits of rail freight transportation.
Our Top 5 Reasons For Using Dedicated Freight Services
Reliability
Other transportation services are subject to delays due to weather, construction, and maintenance in a way that is not shared by rail freight. Rail freight is much more reliable than other transportation methods, which means that your business can be more efficient and more reliable. This will go down well with your customers and should reduce stress levels in terms of logistics.
Speed
Rail freight is typically faster than transporting goods by road. Generally, freight achieves higher speeds and is less subject to traffic or issues relating to drivers, transport infrastructure, and restrictions on driving hours.
More vehicles on the roads mean more congestion. Congestion means delays, which costs your business money and can lead to you having to deal with disgruntled clients. With dedicated rail freight services, however, your products can be transported much more predictably. Our trains avoid traffic jams, particularly at borders, because we have regularly scheduled rail connections. You can reduce customer dissatisfaction by taking charge of your logistics.
Cost-effectiveness
Our dedicated freight services help our clients be as efficient as possible. We can carry heavier payloads than other transportation methods, which is more convenient and saves money for the businesses that work with us.
And note that one of our freight trains requires a single driver to transport a load that would require 50 trucks. We can transport huge volumes with far fewer people than other transport companies.We also offer cost-efficiency through our flexibility. It's easy for us to increase or decrease our capacities. So we can adapt our services to meet our clients' needs without disruption or crippling charges.
Safety
A single freight train can transport the equivalent of many dozens of lorries. This reduces the number of lorries on the road, which is better for the safety of the lorry drivers that remain. Removing lorries from roads prevents casualties. And dedicated freight services mean that your products are safer too as they are transported by this more safely and reliably. Many sea containers are transported by rail freight, taking HGVs off the road, which is better for the environment and also improves the reliability of package delivery. Rail freight helps you to transport a wide variety of items of various sizes and with various requirements safely.
Sustainability And The Environment
As well as being more efficient than road transportation, using dedicated freight services has environmental benefits. Less particulate matter is sprayed into the air via rail freight than the equivalent amount transported by road haulage. Using rail freight helps to reduce CO2 emissions compared with transporting goods by road. This helps to curb the effect that transport emissions have on the environment.
Our dedicated freight services provide a great combination of reliability and predictability, cost-effectiveness, and speed. For any business that needs to transport goods, it's worth considering your dedicated rail freight options.
We have more than 40 years of combined expertise in rail freight transportation, rail shipping and receiving, container logistics, public warehousing, and import/export. You can rely on us to ship your goods safely, reliably, and quickly. Get in touch to see what our dedicated freight services can do for your clients, your peace of mind, and your bottom line.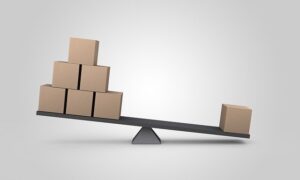 You know your business relies on getting your freight shipped across the country or around the world. You depend on it and it can't let you down. If you have been pondering outsourcing your supply chain, you know that you need a firm with experience. Someone needs to be on top of it every moment. In your research, you have probably come across two terms – 3PL and freight forwarder. But, just what is the difference between 3PL and freight forwarder?
The Freight Forwarder
A freight forwarder is a company unto itself that works with you to get your product shipped where it needs to go. They arrange transportation between the factory to the warehouse or the dock. This can get involved as you may need a ship, movers who can unload the product, and others to load your product onto trucks or drive it into warehouses where it waits to be unloaded.
Say that your product is heading for Europe. Your freight forwarder will arrange transport from the warehouse to a location where the cargo will be moved across the Atlantic, to its final destination. All in all, freight forwarding may combine road, marine, rail, and air transport to complete one journey.
A freight forwarder is NOT a shipping company. They are NOT responsible for your product while it's in transit. A freight forwarder is a "middleman" that arranges transport with various shippers for you. Once your product is where it needs to go, the freight forwarder's job is over.
Third-Party Logistics (3PL)
Our Quality Warehouse & Distribution company is a 3PL company. Work with us and you will quickly see the difference between a 3PL and a freight forwarder.
You see, a 3PL company handles all or any part of your supply chain functions. Our 3PL company goes a lot further than that. We take care of many functions for our customers every day, including order management, fulfillment, shipping, warehousing, packing, delivery, transporting goods by train, and more.
You have the option to choose which functions to outsource, if any. Or you can select our complete 3PL package for your product deliveries. It's nice to know that a third-party logistics company like Quality Warehouse saves you money. All of our services are combined into neat contracts that make our services even more cost-effective.
You know how crucial it is to get your product safely to its destination. Have a look at some of the benefits you will reap when you go the 3PL route with Quality Warehouse.
Location is everything. You need your product to be shipped or warehoused in an area where there is quick access to rail lines, highways, and shipping close by. Our location in Edison, NJ, includes over 300,000 square feet of warehouse space and 32 loading docks. Our company offers distribution points throughout the US, Canada, and Mexico.
Weather is never a factor. Trucks can't make it through because of a blizzard? Road accidents slowing your deliveries down? Road closures have you pulling your hair out? With our 3PL solutions, those worries are history.
Third-party logistics will work for you. Our Quality Warehouse operates from the New York and New Jersey piers every day. We are top of the line when it comes to 3PL transportation. This means our rates will top all others.
Now you know the difference between 3PL and a freight forwarder, get on board with our innovative systems and let us do the work for you. You'll be very glad you did. Contact us for more information.
Containers are a very popular, effective way to transport goods through various forms of transportation, including rail, boat, air, and truck. They are a standard size and shape, which means it's easy to pack, ship, and move these modular systems.
That being said, a lot of work still goes into container shipment. From warehousing to delivery, containers go through a lot of physical logistics from start to finish. Our container logistics services ensure that your container shipment runs smoothly. We offer expedience, cost-effectiveness, and satisfaction.
Importing And Exporting
Import and export is one of the most involved aspects of container logistics services. Any mistakes in these areas can delay a shipment, which is largely unacceptable in today's fast-paced world where your customers are expecting their goods as soon as possible.
With plenty of experience and expertise in importing and exporting, we understand the laws and regulations regarding bringing goods into or out of a country. We make sure that your shipments come with all of the appropriate documentation.
We have unanimity with all steamship lines and are a member of the Uniform Intermodal Interchange Agreement. This ensures that your container shipments have nothing but smooth sailing (or driving, flying, or train travel!) ahead.
Freight Management
We specialize in containers of all kinds, including standard pier containers and overweight pier containers for those bulky or specialty shipments.
We manage your container freight as if it were our own. With care, control, and precision, we will complete any freight management tasks needed, including unloading equipment, loading equipment, and translating from one transportation method to another. With forklifts, clamp trucks, drum clamps and squeeze clamps, we can unload cargo from your containers into our warehouse or onto the next transportation method.
We have working relationships with many key players in the industry and work within piers and rail lines every day. Wherever your freight is going, and whatever it needs to get there, you can rely on our experienced team to manage it.
Warehousing
In between transportation, warehousing keeps your inventory safe and accessible. Our warehousing happens in a state of the art facility, with warehouse management systems, inventory control, tight security, and the utmost care for your goods.
When you store your container inventory in a controlled warehouse, you increase your opportunities for revenue. Ours is a 300,000-plus square foot facility with loading docks, a sprinkler system, and electronically monitored security and fire prevention.
We also offer rail siding services, with direct access to all of the major railroads.
With our door to door logistics services and our warehouse solutions, you can rest assured that your inventory is accurate, your shipments are equally exact, and your space is maximized so that you get the most out of the warehouse.
Using Our Container Logistics Services
All of our container logistics services come with personalized, top-notch customer service. We care about your company and its success, and we know that shipping and transportation plays a vital role. We customize all logistics to your needs, understanding that the goal is to store and move your containers and their contents efficiently, at the lowest cost available. When you want it done right, come to us.
Contact us online to learn more about our container logistics services and how they can benefit your business. You can also email us at [email protected] or phone 732-476-3151.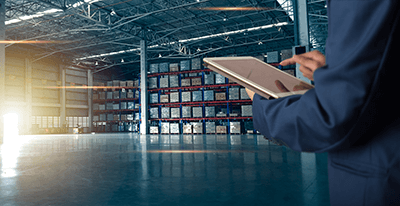 Maintaining inventory requires careful balance. Overstocking is just as bad as understocking. Avoiding both means keeping to a very fine line between meeting customer demand without jamming your shelves full of product that will ultimately go to waste.
To understand how to do this, first you have to understand what causes overstock and understock.
Why Understock Happens
If you have more customers wanting an item than you have items available, you are understocked. It's a situation that leads to a lot of frustration and missed opportunities. Most people who want a product now are not willing to wait. They are likely to find an alternative somewhere else.
Sometimes, understock is hard to avoid. Markets change and spike, usually in a predictable way, but sometimes you simply can't get ahead of a random shift. In other situations, however, understock comes down to a company's error. It normally is caused by a lack of information or a lack of planning. You should have a good understanding of typical sales and forecast using real data to meet customer demand.
Too Much Stock: How You Got Here
Wild guesses often lead to overstock. You think a product is going to move well, so you order in a lot of it, but the sales never materialize. You are left with items you will eventually have to sell at a deep discount or dispose of. Again, planning, including preparing for potential market changes, is vital to avoiding overstock.
The Dangers of Inventory Problems
There isn't a good choice between overstock and understock. Both have a negative impact on your business.
When you have an overstock problem, you are tying up capital and space. Warehousing space costs money, on top of the cost of the product. Anytime an item is not moving, you are paying for it to take up space. As those items sit, they depreciate, which means you are actively losing potential profits as an overstock drags on. Some items may even become obsolete.
One of the biggest consequences with understock is customer dissatisfaction. Ultimately, while some customers may let one sold-out item slide, if your company is known for chronic inventory shortages, you can expect to lose a lot of customer loyalty and repeat business. Trying to rectify the problem quickly is also dangerous. Emergency restocks cost a lot of money and when you cannot plan, you miss out on potential discounts for bulk orders. All the costs of catching up eat into your profits and you may still have aggravated customers at the end of it.
Understock also makes it tricky to manage your inventory well. When you are always working to deal with stock-outs, you can never really have a good handle on the data you need to make accurate projections. It's a cycle that is destined to continue.
Avoiding Overstock and Understock
Using accurate, up-to-date data to predict inventory levels is key to understanding supply and demand. On top of tracking historic sales and market conditions, you should also be aware of trends and shifts that can make your products obsolete or unwanted. Clear those out before they become overstock. Use inventory management tools, especially as part of your warehousing operations, and be sure to follow a first in, first out shipping protocol.
We're here to help you with the warehousing and logistics side of inventory management. Contact us online for more information. You can also email us at [email protected] or phone 732-476-3151.
When your company is shipping goods, you have a big decision to make. Which method of transportation will you use? Transporting goods by train offers many advantages, well worth consideration.
This is especially true if you are sending your goods a long way. Railway transport is especially popular and common in countries with long transit times, including the United States.
Knowing the benefits of transportation goods by train can help you make your decision.
Here's a quick run-down train transport advantages to consider:
Fewer Size And Weight Limitations
Cost-Effective Over Distances
Transport In All Conditions
Environmentally Friendly
Speedy Delivery
Fewer Size And Weight Limitations
Truck transport is often limited by cargo size and weight restrictions, especially when traveling through multiple states where regulations may differ. Transporting goods by train removes those restrictions.
Especially when shipping heavy or bulky goods, transporting by train ensures that everything you send gets to its destination in one trip, making delivery faster, more reliable, and more satisfactory to your own customers.
Essentially, freight trains can carry any cargo. Better yet, trains can carry all of this in one trip.
Cost-Effective Over Distances
While shipping items via truck is more cost-effective over short distances, nothing beats railway transport when you have a lot of ground to cover. Trains use far less fuel than other forms of transportation, which ensures efficient shipping, especially for long-haul travel. They can carry more, as noted above, which puts that fuel to good use. And, if you need to add more goods, you add another train car, making use of what's already in place. That's more economical than having to hire another truck and another driver.
Transport In All Conditions
Anything moving by truck is subject to weather, traffic, and road conditions. If a highway is shut down, a bad storm moves in, or vehicles snarl in a busy location, your goods are delayed. Railway transport is more dependable, as it is less impacted by weather conditions and traffic is not an issue at all.
While truckload transport is subject to accidents and breakdowns, railway transport is typically much safer, which means lower rates of incidents that slow your delivery down.
Environmentally Friendly
One train transporting goods does the work of many trucks doing the same. The environmental benefits are clear. The Association of American Railroads says that freight railroads can, on average, move one ton of freight more than 470 miles per gallon of fuel and that moving freight by rail versus truck lowers greenhouse gas emissions by 75 percent.
If your business is concerned about the environment and wants to choose green methods of transport, trains are the ideal solution.
Speedy Delivery
While transporting goods by train is not recommended for very time-sensitive deliveries, it's still reliable and moves quickly. The average transit time can turn out close to what it is by road, especially over longer hauls, which means you get all of the other benefits listed above, along with efficient delivery.
Looking at the benefits of transporting goods by train, you may find that sending your freight by railway is the best option for your business. If you think it is the right fit or want to know more about railway transport and what it could look like for your company, we're happy to answer any questions and provide a quote. We have lots of experience sending freight and know how to find a solution that right for you. Contact us online or call us at 732-476-3151.
It does not matter how great your customer service is, how competitive your prices are, or how beneficial your products may be. Without efficient shipping, your customers will quickly become frustrated even in the face of every good thing about you. Inefficient shipping is one of the fastest ways to lose business.
Aggravated customers, over-expenditures, missed deadlines, and potentially damaged goods all point to one thing: efficient shipping should be one of your biggest business priorities. Here's how to put this into practice for best results.
Warehousing Operations
Efficient shipping begins with quality warehousing operations. A warehouse that can handle simultaneous shipments with multiple docks streamlines offloading and packing. It ensures that every minute of labor is used to its fullest. And it means there is no need to separate setup or breakdown every time something needs to move.
The same goes for picking and packing. If your warehouse facility is set up for picking directly into a shipping carton rather than an intermediate bin, you save time and keep your products moving.
When it comes to efficiency, having ample space matters too. If you have to wait for more items to arrive because you ran out of room, you can't meet shipping deadlines with the same speed. 'Stack' the odds in your favor with a warehouse that uses vertical space wisely. This will maximize storage without compromising the quality of your goods and their packaging.
If all of this sounds like a lot to handle in-house, not to worry. The importance of warehousing cannot be stressed enough. Working with a third-party warehouse operator keeps your shipments efficient without adding to your work. Another efficient warehousing option is to use a warehouse equipped with rail siding. Keep reading to learn more!
Efficient Rail Siding and Transportation
Railway transport is one of the most effective, efficient shipping methods available to you, particularly if your goods are destined for long-distance travel. With the ability to pack more into one shipment, fewer delays, and more effective use of fuel and labor, railway transport is a great place to start. Add in more efficiencies with rail siding and proximity to piers, and there's nothing coming between you and on-time deliveries.
When your goods are stored in a facility with rail siding, getting them onto the train for transport is incredibly easy. The closer a train can get to your goods, the fewer the transportation costs and the faster your cargo moves. At our facility in Edison, NJ, for example, we provide expert rail siding services to strip or stuff rail boxcars.
Proximity also matters for piers. We're operating in New York and New Jersey pier every day, ensuring efficient shipping to and from the Philadelphia piers and other locations.
Outsourcing to a Logistics Provider
One of the easiest ways to ensure efficient shipping is through outsourcing to a quality logistics provider. Logistics services are vital to your success, ensuring that goods are transported with as much speed and as little complication as possible. By outsourcing to an experienced provider, you no longer have to worry about transportation, warehousing, and other logistics.
Instead, you can focus on your critical operations, trusting logistics services to an organization with experience and expertise.
Quality Warehouse offers all of these services and more, working with you to create an efficient shipping strategy. Our team is skilled and experienced in all aspects of warehousing, shipping, and logistics. We are happy to pass that expertise on to you and your customers.
Contact us online for more information. You can also email us at [email protected] or phone 732-476-3151.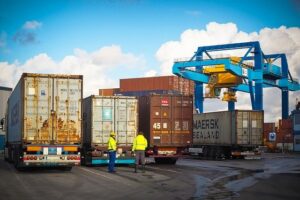 How do you save money on your business? The key to running a 'tight ship' is efficiency. Without it, you'll find yourself in unfamiliar waters quickly and your business will be sinking. This is why it is critical to consider the importance of warehousing for your business.
If your company relies on shipments getting to their destination quickly, consider what a warehouse will do for your bottom line. When you maximize efficiency, that's good news for your profit margins. And if you're looking for a great way to promote your business, a rail-siding warehouse can help.
Consider these benefits when choosing a warehouse that fits your business:
Deliveries Are on Time and Safe
You've built your business on its reliability. Using warehousing for your business can help with this, and it can save you time and money. When your shipments are housed in our warehouse, they are protected. They will also be moved out promptly to coincides with your timetable, not ours. We load and unload shipments in our state-of-the-art warehouse located in Edison, New Jersey.
Let Us Put Our Logistics to Work For You
As a third-party logistics provider, Quality Warehouse offers you public warehousing, freight transportation, and rail shipping and receiving. We have the solutions to your shipping problems. Our distribution process streamlines the entire process, which amounts to greater savings for you. The best part is you maintain greater control and flexibility within your ever-changing business environment.
Look at What Our Warehouse Offers
At Quality Warehouse, we have over 300,000 square feet of warehouse space, with 24-foot ceilings. We offer 32 loading docks and a full sprinkler system. Our entire facility is electronically monitored against fire and burglary, so you know your shipments are in a good place with us. We have over 40 years of combined expertise in public warehousing, freight transportation, rail shipping and receiving, container delivery and import/export transport. When considering the importance of warehousing for your business, think Quality Warehouse.
Freight
You will find warehouses all across the US. Consider warehouses that use rail siding in addition to truck transportation. Trucks are a great alternative when delivering for short distances, but when your shipments need to go far, your best bet is by rail. With railways, there is a potential for limited stops, which means your products get where they are going in a shorter amount of time.
Warehouse Operations
The key to success with any warehouse operations is in how it is organized. The importance of warehousing ensures that your goods move through in an efficient manner and that your products stay together, which makes orders easier to fulfill.
Shipments are sent in bulk and all at one time, so there is no repeating the process over and over. For large quantities and frequent shipments, your third-party logistics provider will make everyone's life easier.
Always Consider Location
The location of a warehouse is an obvious factor, yet people often overlook this. If your company ships overseas or to distant areas of the country, you will want a location in a coastal area, such as New Jersey, where access to major rail routes, highways, and airports are almost in our backyard. For smaller businesses, your company's reputation is on the line every day. Please consider the importance of warehousing when choosing a warehouse for you.
The importance of warehousing for your business cannot be underestimated. There are many things to consider, so take your time, but be sure to partner with the best. At Quality Warehouse, we have the answers to all your questions.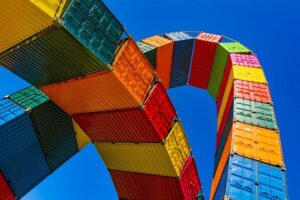 If you've got product to move, then you know how important it is to have a third-party logistics company that can get it where it needs to go. Our import export transport services in NJ are the best you will find. We are experts at all of the complexities that get your products from point A to point B.
Import Export Transport At QW
If your company has been struggling to find solutions for your shipping challenges, let us take the problem off your hands. Whenever any business gets involved in moving products, import export transport logistics can make it work. This type of logistics ensures that you have a solid plan that can help your business thrive.
Today's world is complicated. The import export process is filled with intricacies and there are lots of paperwork and regulations to know about. When problems arise, you want someone on your side who can fix it in a hurry.
Don't Let Logistics Get the Best of You
Import export transport experts will tell you that the trickiest parts of these types of logistics are the regulations. Whether nationally or internationally, there are a host of problems that can crop up. There will be rules and regulations to follow. We are familiar with these trade regulations. We know them inside out.
No one wants a delay in shipping. Unless your import export transport expert has a full understanding of Transportation Security Administration rules, United States Department of Transportation regulations, and customs rules and regulations, your products may never get where they need to be without significant delays.
Take advantage of outsourcing distribution and let Quality Warehouse help to transform your business. In doing so, you will be freeing yourself up to work on your business's main operations; ones you are familiar with to move your company forward.
Let Us Handle All of Your Container Import Export Business
Containers move the world. While container transportation is common, there is another side to them that requires great skill and attention to detail. If you are not familiar with these logistics, it can cost your company big money in the long run.
At Quality Warehouse and Distribution, we do all the stuffing, stripping, and loading for you. And our team will load and unload according to your schedule, not ours. We focus on quality and efficiency to make you look good.
Our approach doesn't end with container transportation. You'll see the benefits of our regulatory experience as well. We take charge of all the logistics, so you don't have to think about handling any of it yourself. You can go ahead with future projects, knowing your present cargo is safe and secure with us.
Whether you are moving supplies and inventory across town, across the country or overseas, Quality Warehouse will keep your company's cargo moving smoothly. You will quickly see a huge difference in your day-to-day operations. When you partner with us, you join a long list of clients who have seen their operations improve.
We operate every day, servicing the piers of New York and New Jersey. We also provide import export transport logistics to Philadelphia and many other locations. Get in touch with our friendly and helpful team today. We are looking forward to learning more about your needs. And we'll also tell you how our third-party logistics company can raise the bar for your business.