3PL Explained: How 3rd Party Logistics Can Benefit Your Business
Posted on December 06, 2021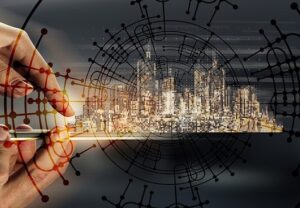 In today's challenging economic climate, all businesses are looking for ways to cut costs and increase profitability. Besides reducing inventory levels to save money, many companies are also adopting the practice of outsourcing their warehousing and logistics operations to 3rd party Logistics (3PL) providers.
3PL stands for 3rd party logistics and is used in the warehousing industry to refer to any company that provides outsourced warehouse solutions. Many businesses are choosing 3PL to improve service levels and reduce costs by moving their inventory management and fulfillment processes to a third-party logistics provider.
What Do You Need to Understand About 3PL Logistics?
While it may sound complicated, third-party logistics is a fairly straightforward concept. It involves outsourcing the management and execution of various logistical processes. This can take many forms depending on your business needs.
But, a 3PL provider will handle several tasks from warehouse operations to transportation management. Their focus will be on increasing efficiency and reducing costs – a win-win for both parties.
3PLs offer many benefits to business owners, especially those who already have their hands full managing the day-to-day operations of their companies. They include:
1. Shorter Lead Times
As a business owner, you have the option to outsource fulfillment and leave it in the hands of experts. Outsourcing fulfillment can help you be more competitive as your turnaround times will be faster than those of your competitors who still operate their warehouses. 3PLs have a range of services that can help your business streamline operations and cut down on lead times.
2. Fewer Stockouts
When you outsource warehousing, you're able to allocate space in your warehouse for items that are more time-sensitive or need closer attention from employees. By choosing which items will go where, you can minimize stockouts and avoid product shortages. 3PL providers can work with your business to manage inventory levels and product mix.
3. Lower Inventory Costs
A third party logistics provider will be able to help your business manage its inventory better than if you were doing it all on your own. A more organized warehouse space means that any items which are not currently for sale but are in storage will not be counted as an expense. It also means that any items currently for sale will be counted as inventory rather than an expense.
4. Increased Security and Compliance
By investing in a 3PL provider, you're choosing to work with a company that has the most up-to-date facilities and systems in place for inventory management. That means that your products will be stored more securely than if they were onsite or at another third party's warehouse.
3PL providers will also be able to comply with all of your industry's security and compliance standards. They also have staff dedicated to this area.
5. Increased Warehouse Capacity
Another significant benefit to choosing a 3PL provider is that they have the space and ability to handle all of your storage needs. This means you'll have more room for expanding your business, which could be a huge asset in the future if you find yourself with a steady increase in demand for your goods.
3PL providers can handle your warehousing needs at any point in time, allowing you to expand or reduce your inventory as business conditions change.
6. Service Customization
As with many outsourcing areas, 3rd party logistics services can range from the bare minimum to full customization. It depends on your needs and what you're looking for your provider to handle. Many 3PL providers can handle just the basic services required by most businesses, but if you have specific needs or require certain tasks to be carried out in a customized way, they can help you with that too.
7. Greater Efficiency
Business owners who decide to outsource their warehousing operations often find that they are able to focus more on their core competencies. Outsourcing helps 3PL providers streamline processes and work closely with your business, which can lead to increased productivity overall.
Third-party logistics providers often use software and automation solutions that will allow your business to operate more efficiently. Outsourcing fulfillment will allow you to give more attention to other aspects of your business, including research and development, marketing, sales, or expansion plans.
8. Available in a Range of Sizes
When it comes to 3PL services, there's no one-size-fits-all solution. Some businesses may only require a basic warehousing service, whereas the full suite of 3PL services may be required for others. This includes customized fulfillment, transportation management, and more. In both cases, outsourcing your 3PL needs will allow you to meet those requirements as efficiently as possible.
9. Proactive Inventory Management
There are many problems that can arise from poorly managed inventory, including stockouts and product shortages. These issues occur when businesses fail to do proper forecasting and place too much or not enough inventory in storage.
When you outsource your warehousing needs, you'll be able to work with a 3PL provider who offers proactive inventory management to help ensure that you always have the necessary stock to meet customer demand. They can monitor items that are being stored in their warehouses.
If any of them look likely to go beyond their best-before date or need to be replaced because they've been damaged, then the provider will be able to let you know so that you can take action accordingly.
10. Onsite Staff
Some 3PL providers have onsite staff that can receive deliveries, handle order processing and other tasks on your behalf.
This can be particularly beneficial for businesses that are starting up or have less than 100 employees because you won't need to invest in hiring staff for these roles.
The success of your business will largely depend on the growth potential that's available at the onset. 3PL providers can often provide advice on how your business can be scaled up as it grows, including the expansion of inventory and warehousing operations if required. This is invaluable for owners who are not logistics experts because they can make informed decisions concerning their business' future growth.
Quality Warehouse Offers 3rd Party Logistics Capabilities and Public Warehousing
At Quality Warehouse, we offer 3PL services to businesses throughout different industries, and we know what it takes to help your company succeed. If you're interested in learning more about how outsourcing your warehousing services can benefit your business, contact us today or call us at 732-476-3151.